Nostrand Cantilever shelving range has been extended to include a hanging basket system.
Shelves can be wood if required for non-plant merchandise or with flood trays as shown.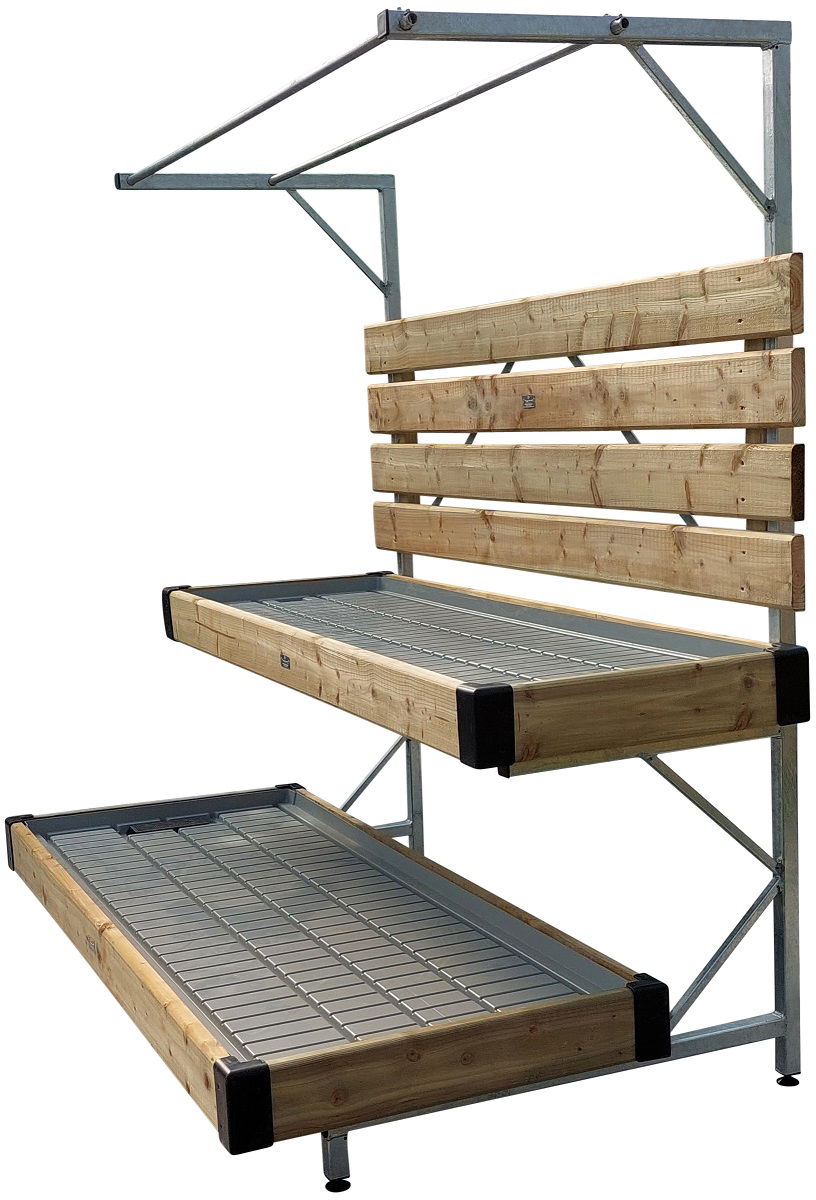 Our most popular system comes with two trays as shown:
800mm wide bottom tray
630mm wide top tray
With 2 hanging rails tested to withstand 8 x 16' loaded baskets.
Complete with;
- Galvanised Steel Cantilever Framework
- Treated Timber Screen Panel
- Adjustable Feet
Our Hanging Basket Displays can be made to size to fit in those awkward spaces, so give us a call today & see how we can help you display more products in your retail space!