Our welding facilities enable us to manufacture our Cantilever Shelving to meet your requirements.
Our standard range (see image below), manufactured with heavy duty galvanised Steel framework & treated timber shelves will effectively display standard pot sizes.
3 Shelf Unit;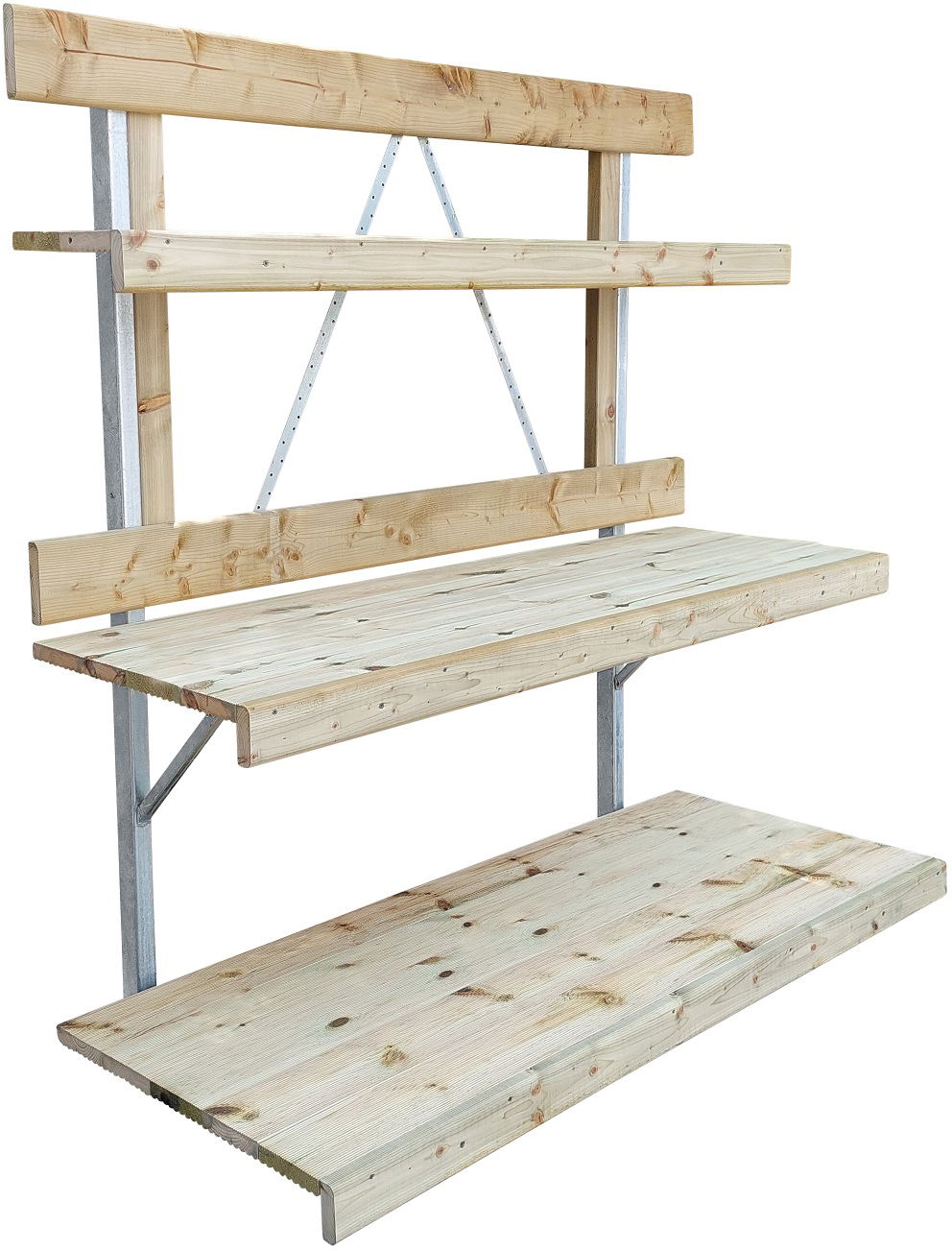 2 Shelf Unit;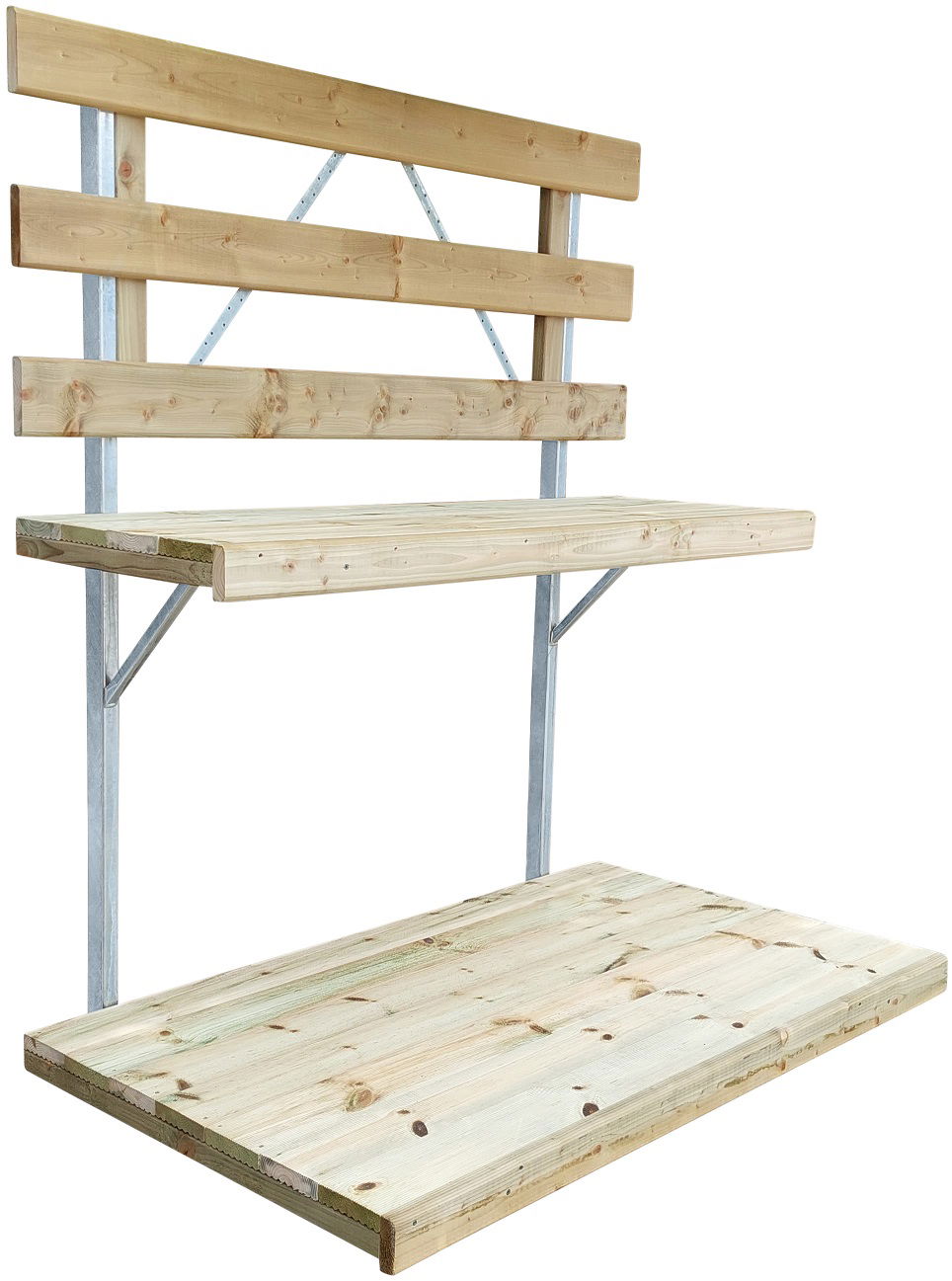 Simple timber plinths can elevate your pots & ornaments value!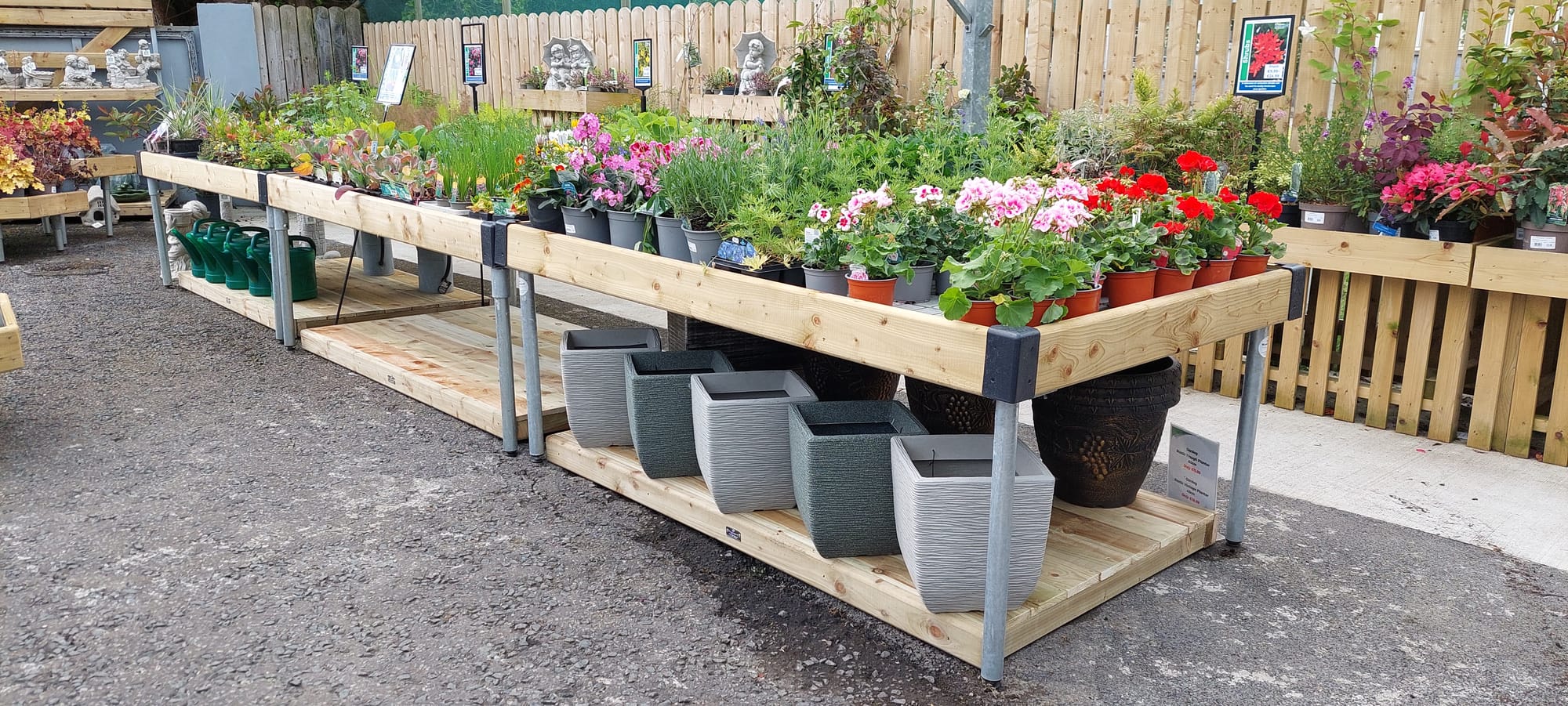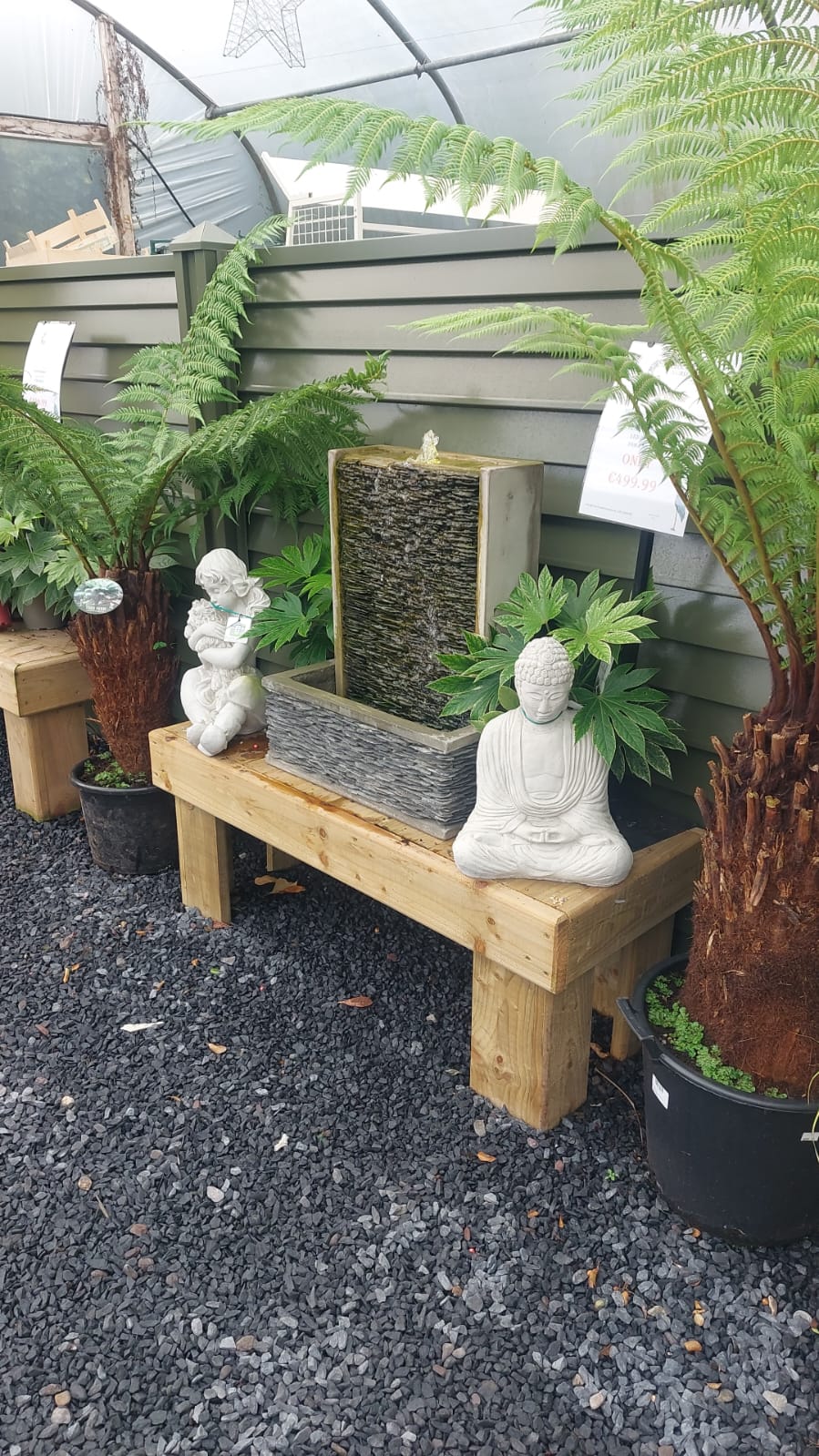 Why?
SAVE MONEY;
More economical use of display space
INNOVATIVE;
All materials are sustainable sourced for minimal impact on the environment!