Nostrand Lightweight Plant tables are manufactured to last longer than any other timber framed benches on the market.
Aluminium Subframe = Life Long Construction
Treated Timber Surround = "Softer" Retail Appearance
Heavy Duty Plastic Safety Corners
All tables come with Ebb & Flow Flood Trays
Adjustable Legs = Level Tables for effective watering
Standard Leg Heights: 650mm - 450mm - 250mm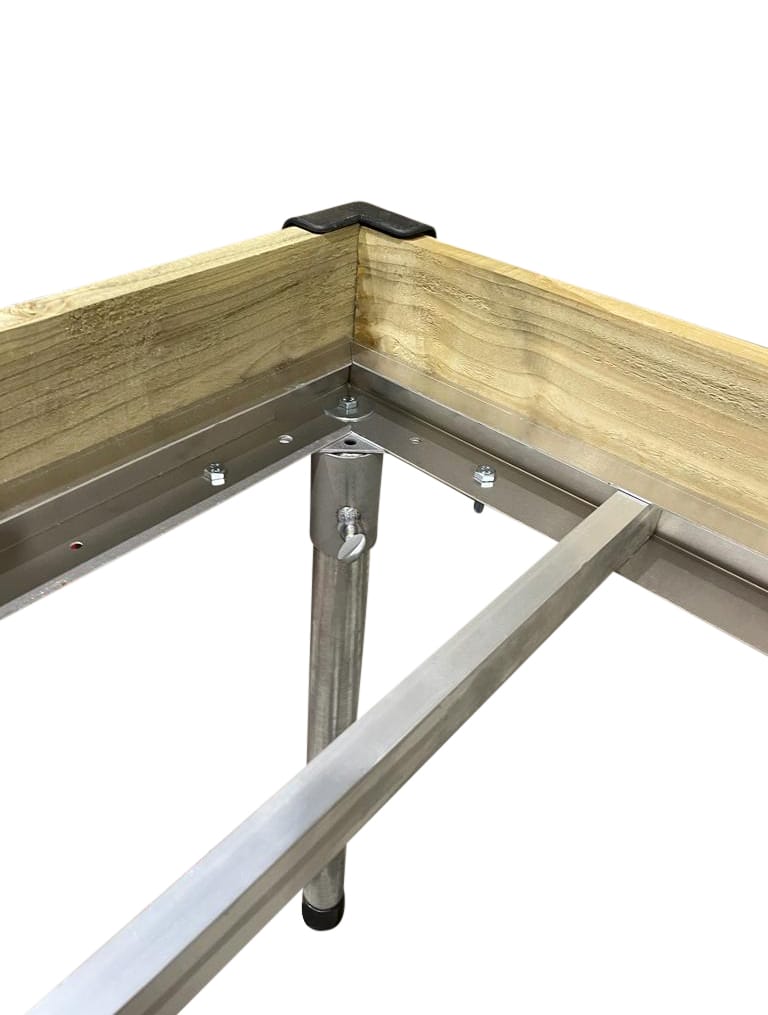 Internal Corner Detail
The flood trays are made from high impact polystyrene (HIPS) and come complete with bung and filter fitted to the sump aperture.
Why?
SAVE WATER;
70% Less water used in comparison to overhead watering!
SAVE TIME;
60% Less time spent to flood the tray manually in comparison to watering each pot!
SAVE MONEY;
Less Water & Time spent = Less Money Spent!
INNOVATIVE;
Award winning at Industry Trade Shows!
Many Sizes, Shapes and Tiered combinations are available to order at your request.
2 Metre Wide End Table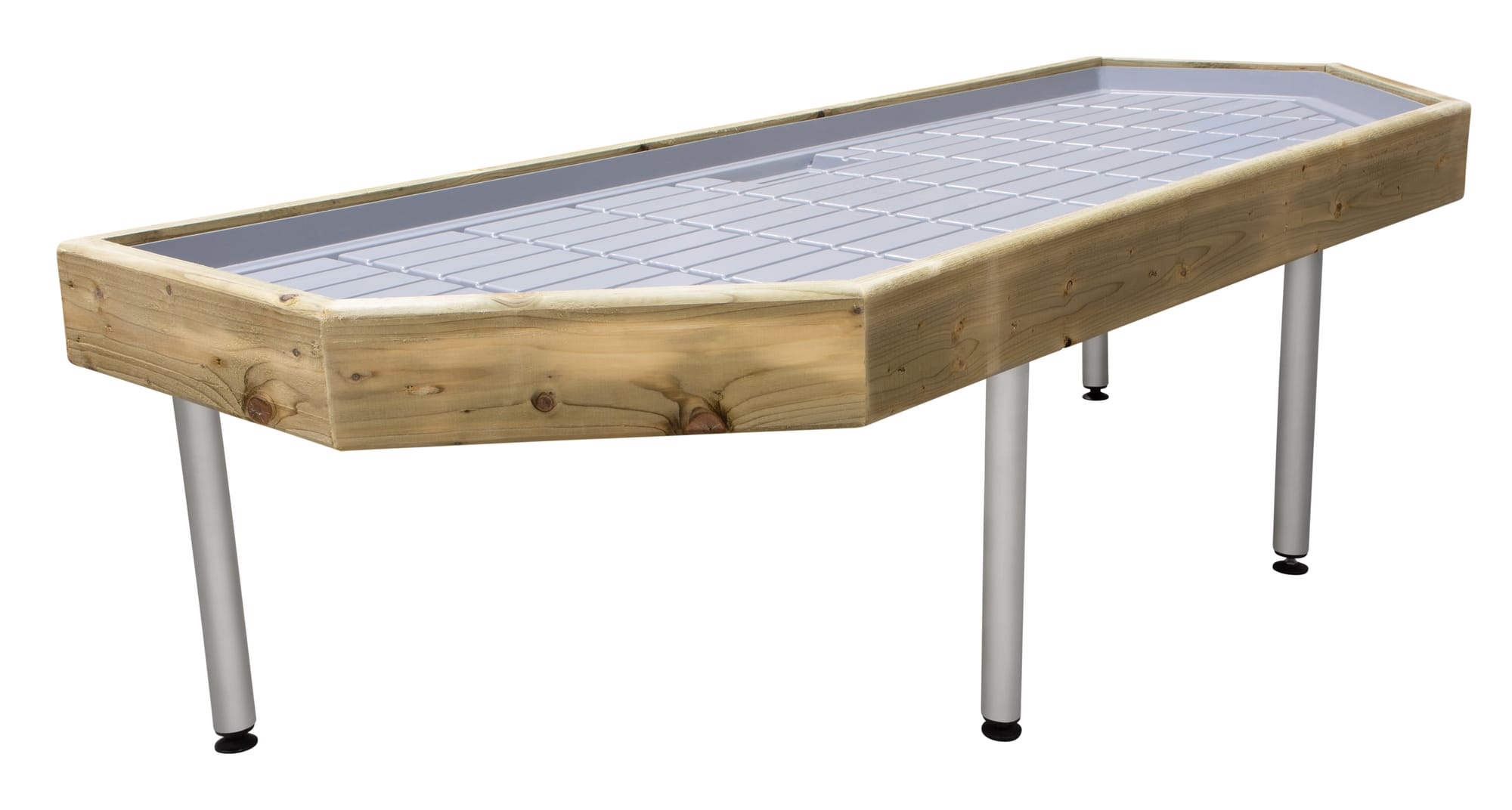 Nested Tables Set;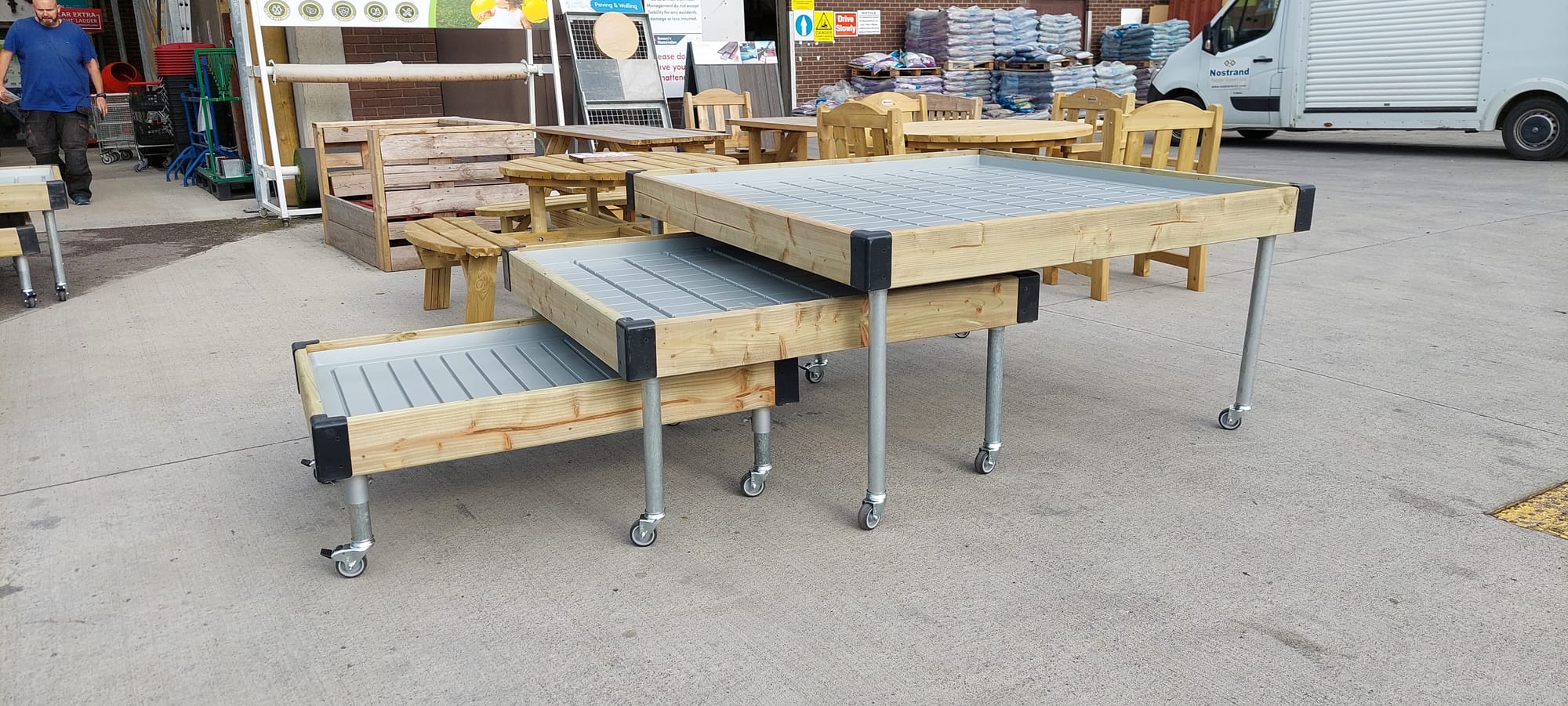 Trellis Backed Plant Table;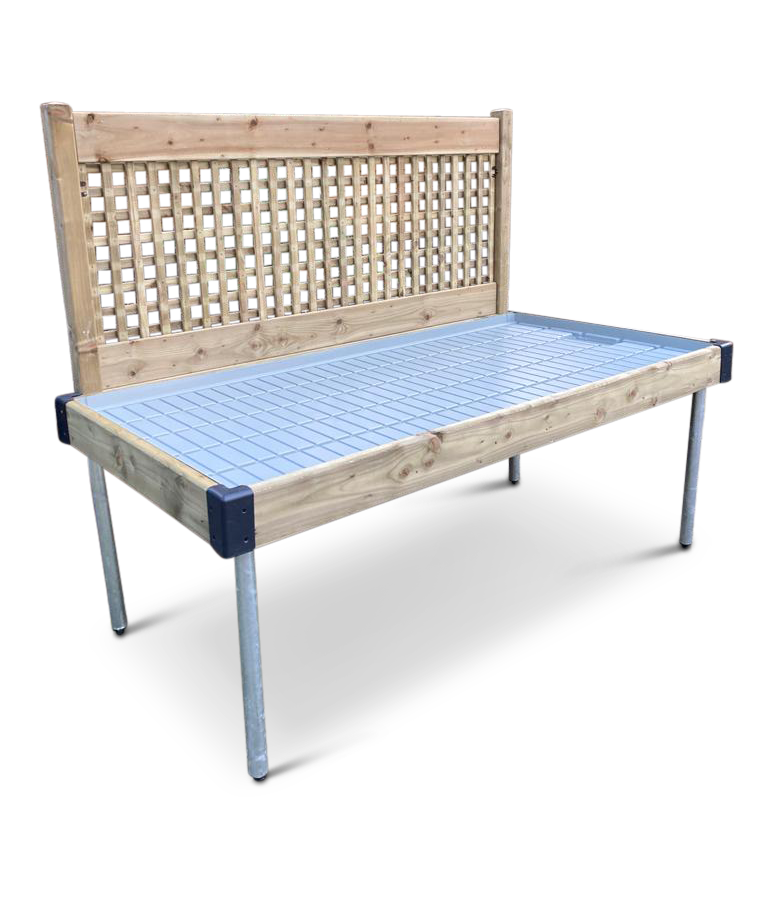 Made to Measure Tiered Table to fit between polytunnel posts;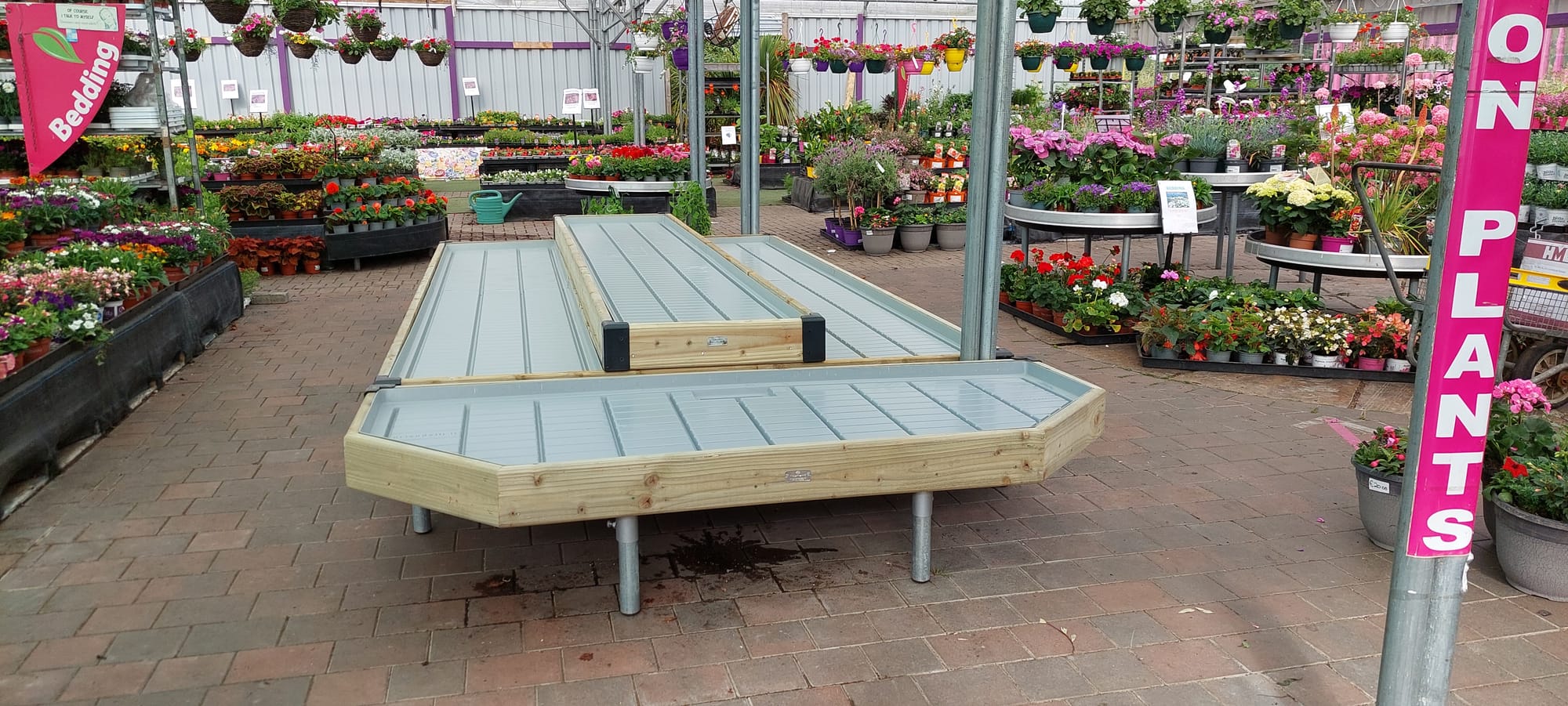 Very Popular Tiered Display Table;